---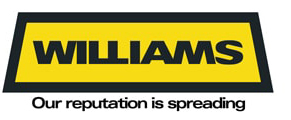 Zero Loss Hydrants
---
The Basic Hydrant unit comes with the frame and changeover tube with pressure sealing v seals.
Just add the inlet and outlet fittings to suit your application. The fittings are available to fit 63mm OD, 75mm OD and 90mm OD alkathene or male thread, straight or angled. Locate hydrants to service the most area from that point.

Situating the hydrant at the side of a raceway and at every second fence line, you can service four paddocks from one hydrant point using a short feeder line to cross under the raceway.
FEATURES
No head/pressure loss
Range and size of fittings to suit any configuration
Simple to install
Can be used with surface or buried lines
No buried fittings to corrode
No sharp bends for sediment build up
Quick to change flow direction, no levers
Self sealing couplings
Extend or alter anytime
Totally hot-dipped galvanized
Eliminates pipe line blockages
NZ designed and manufactures
Patent pending
Neat and tidy, easy to use
Built to last
Cost effective
---