---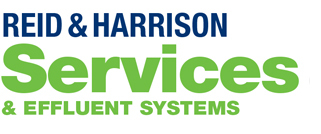 Hydrants & Manifolds
---
RH Services Hydrants and Manifolds are designed for long service life. Many different types and configurations are available as standard, plus we can manufacture unique items to suit your specific circumstances.
Can be made to connect with any type of pipe.
Fully hot-dip galvanised.
CONTROL MANIFOLD
This is the primary distribution point, fed from the main pump. It may be configured with any number of independent outlets for effluent distribution across your farm.
Control manifolds may be fitted with a flow meter (for automated pump control), check valves, etc. as needed for your installation.
Quality brass gate valves.
FREE-FLOW SERIES HYDRANTS
Our traditional hydrant with easy-to-use full-flow U-bends to direct effluent where it's needed.
Self-aligning bracket system to ensure smooth fitting of the U-bend.
Simple chain locking for U-bends and discharge elbows.
Hydrant leg may be configured with a non-return valve if needed.
RISER SERIES HYDRANTS
Our new fully sealed solution with no messy configuration changes.
Camlock to connect discharge elbow to hydrant.
Particularly suited to farms with large elevation changes.
Quality brass gate valves.
---